Alex Emerson is painfully awkward, exquisitely unfashionable, and she's never fit in anywhere. When a smooth-talking model scout discovers her slicing fish at a Canadian Safeway, she offers Alex the chance at a career she never knew she wanted. Armed with a suitcase full of neuroses, Alex sets off to reinvent herself in the Big Apple. Buyer beware: it's a runway to hell but perdition does have its perks.
Take a peek behind the glamour, and follow Alex's laugh-out-loud exploits as she attempts to navigate New York's high-adrenaline fashion scene. This self-deprecating narrative is a realistic portrayal of a model in the making.
Not-Quite-Supermodel captures how it feels to be young and on your own in New York City, with its limitless possibilities, dramatic highs and lows, and the sense of victory that comes from relentless perseverance.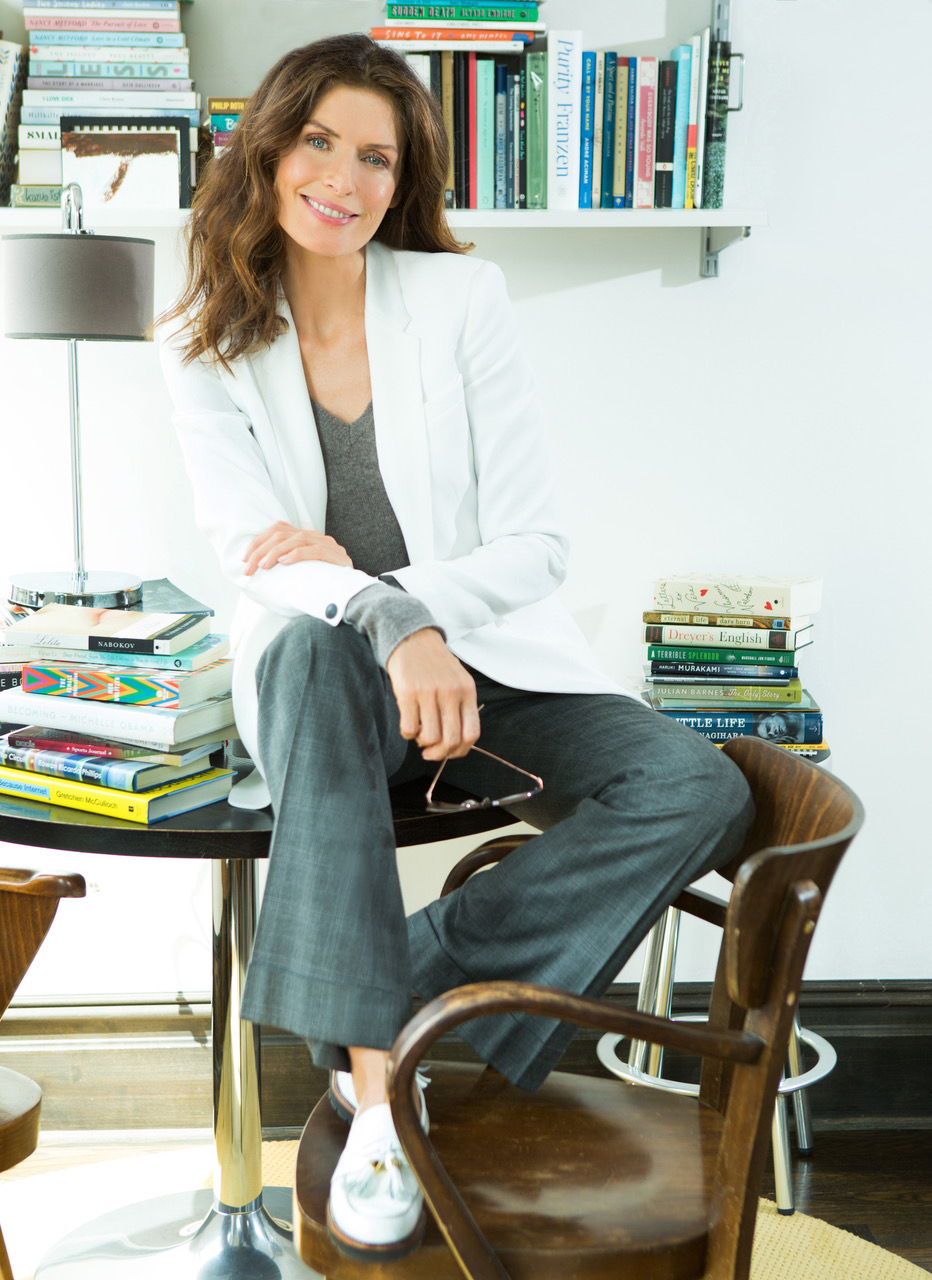 Meet Kathy Tong, Author and (not-quite-super-) Model.
Kathy was discovered at age the ripe old age of 20 behind the seafood counter at Canada Safeway.
That's right, she was slicing fish. And, studying at Simon Fraser University — but she walked away from all that to take a stab at a modeling career.
By all shapes and standards she was way too old to start modeling, and, at 5'8, kind of short. However, one Marie Claire cover and 28 years later (much older and no taller), she is still doing it, with some big campaigns under her belt…
Some of which you might even have noticed.
Her high-profile client list includes De Beers, Tommy Bahama, Barneys, Oil of Olay, Schwarzkopf, Max Factor, and Clairol. As the face on the latter's hair color box, you may've found her smiling back at you from the shelves of your local beauty department. Or, if you play video games, you'll find her pointing her gun at you as the face of Mona Sax in Max Payne 2, which earned her worldwide acclaim and lots of fan art. Anyone want a Mona Sax hand puppet?
She was the spokesmodel for Neutrogena in North America, and faked French and German well enough to land the gig across the pond in France and Germany. She played Kathryn Fitzgerald on ABC's One to Live, and boasts several blink-and-you'll-miss-it roles in blockbuster films.
Kathy just finished up her juicy first novel. How semi-autobiographical is it? She'll never tell.
Of her career, she says this: "It isn't exactly playing out in the Hollywood fashion I had envisioned but the Lifetime made-for-TV version is still promising."
She has no plans to go back to slicing fish…yet.